Anti-Black Racism Task Force
We are committed in the fight to end racism in all its forms. On this page you'll find:
resources to educate yourself; 
invitations to events and forums where you can become more engaged and be heard; and,
what we're doing as a faculty to live up to our statement on Anti-Black Racism.
We also want to hear from you. What do you think we should be doing? What types of events or educational sessions would you like to see? Click the button below to tell us your thoughts:
Survey conducted by UAlberta and Angus Reid Poll on Discrimination against Chinese-Canadians during COVID-19. View the survey.
In the News: The Globe & Mail
The stories we tell in the West have tremendous power – particularly for a group as misrepresented as Arabs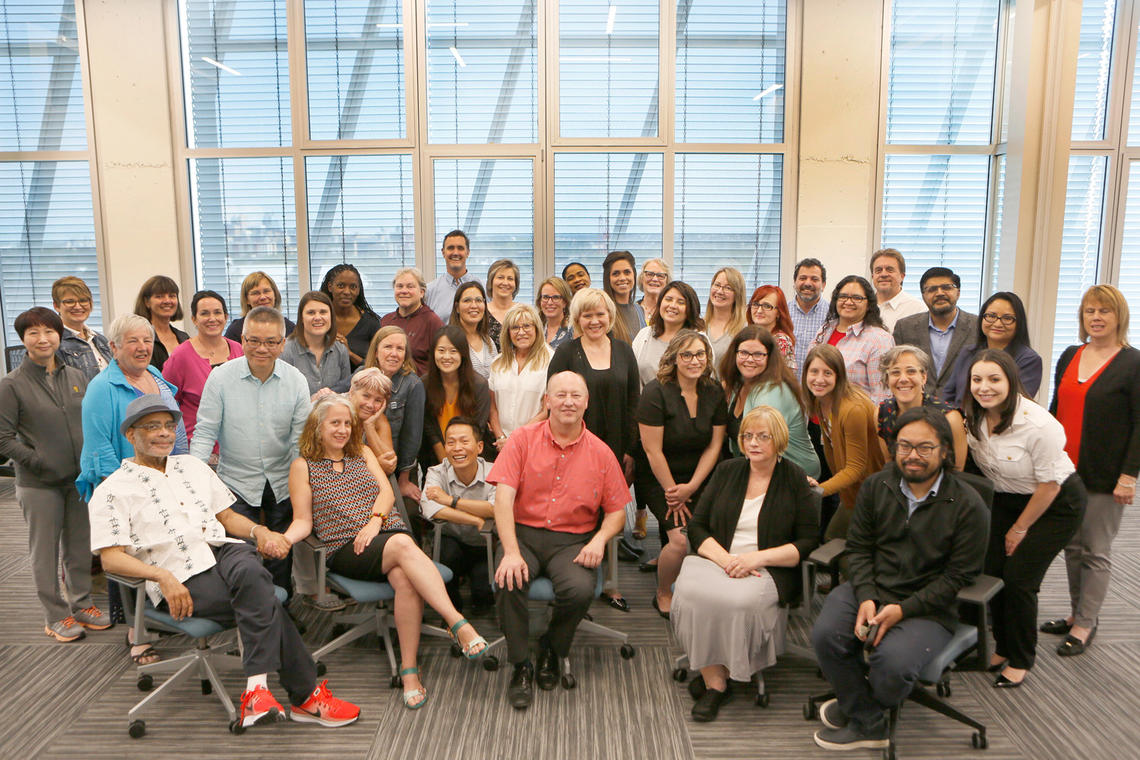 As part of our commitment to ending racism in our faculty and in society, we have created a task force to address Anti-Black Racism.
The task force has been meeting since July 2020. Since that time, we have discussed our main priorities and finalized our terms of reference.
Over the next few weeks, we plan to engage with our student groups and key stakeholders to determine the ways they wish to be involved. We also plan to organize several activities and events to address ongoing anti-Black racism.
Please bookmark this page, and check back on a regular basis for updates, events and important announcements.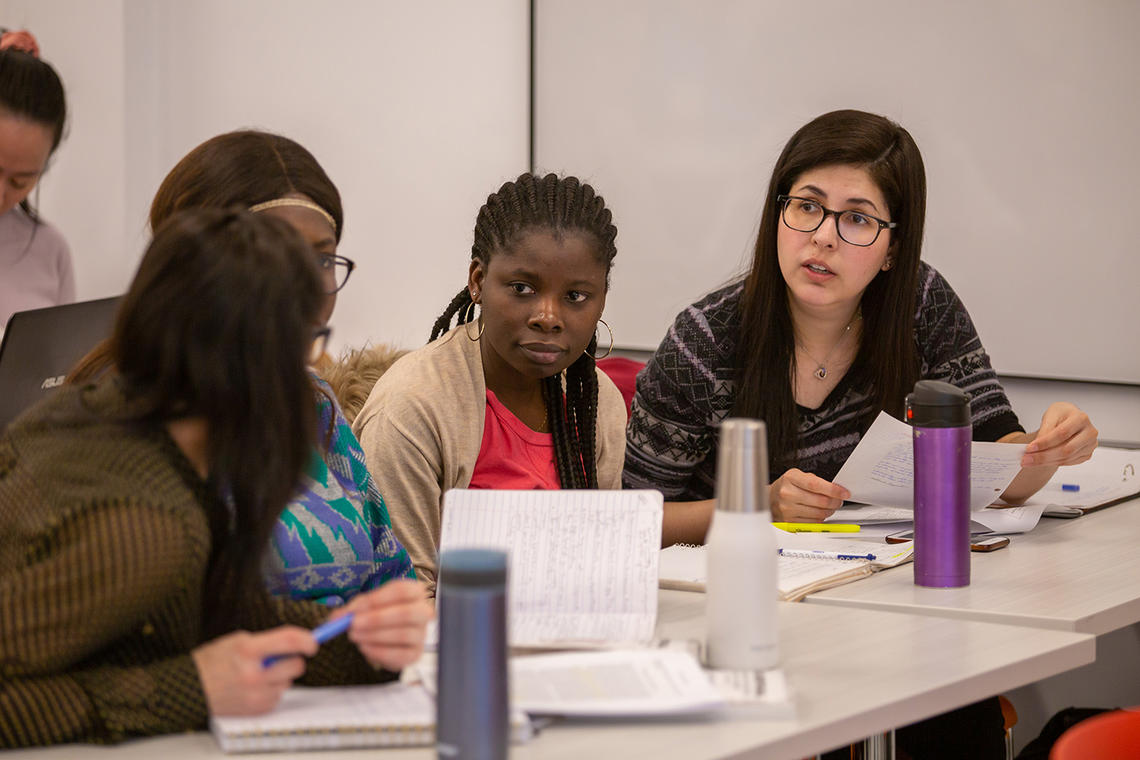 Our Statement on Anti-Black Racism
The Faculty of Social Work strongly opposes and condemns systemic racism, white supremacy and discrimination in all its forms. We stand in solidarity with those who experience the injustices of racism and those who strive tirelessly to end anti-Black racism. 
The countless deaths of unarmed Black women and men including the recent death of George Floyd, so senseless and painful, leaves many unsure of what to say or how to take action. However, it also leads us to reflect on the many horrific acts of everyday racism experienced by colleagues, friends and community members. Any act of racism violates our own humanity, professional values, commitment to social justice, and love for others.   
In order to engage in a transparent dialogue on racism and privilege, and to create change, we need to first acknowledge its existence. We recognize that subtle and overt racism permeates all areas of society, including our university and deeply impacts many of our colleagues and students.
We must take action to achieve progress. As an accredited Canadian Association of Social Work Education (CASWE) program, we therefore commit to:
1. Championing the inclusion of content on Afrocentric social work in our curricula.
2. Utilizing diverse and critical perspectives. 
3. Ensuring that students acquire a strong knowledge base focused on awareness and understanding of privilege and oppression. 
4. Striving to enact a June 3rd, 2020 motion approved by CASWE, to dedicate resources and to take concrete steps to end anti-Black racism. Along with our entire faculty, we will weave this critical work into our own priorities and actions in the upcoming strategic planning process.
5. Expanding the knowledge and actions of dominant groups so that they can continue to understand more deeply the experiences of racialized groups, particularly Black and Indigenous people in this country. 
We encourage all of you to bring forward your ideas on how we can confront racism and all forms of discrimination at the Faculty of Social Work and across the university. 
We stand with you in these difficult times. We are determined to build a warm and inclusive community for all engaged with the Faculty and our communities and we are committed to supporting you. 
 Support for students, faculty and staff
Ellen Perrault, PhD, RSW, Dean and Teaching Professor, Faculty of Social Work, University of Calgary
What we're Doing: Updates
November 2020:
The Anti-Black Racism Task Force is introducing a key initiative to provide a safe space for Black students to openly engage with each other and share their experiences and concerns. With this in mind, we would like to invite all Black social work students to a Virtual Café – Let's talk Race, that will be held on Thursday November 26th, 2020 from 6:00-8:00 p.m. MT. We look forward to seeing you there.
Another initiative of the Task Force is to present our preliminary Action Plan on Confronting Anti-Black Racism. We welcome all students, staff, instructors and professors and respectful contributions to this important conversation on Friday December 4, 2020 from 12:00-1:30 p.m. MT.  
October 2020: 
The faculty has:
Worked with the Office of EDI and the VP (Indigenous Engagement) to support them in a UCalgary-wide coordinated approach.
Asked each faculty committee chair to develop an action plan to address anti-black racism in the realm of their committee's work. These are specific and measurable actions to be undertaken over the next year to confront systemic racism in the committee's area (teaching, curriculum development, student admission, research/scholarship, partnership, etc.). They will identify what efforts the committee plans to take to bring awareness to, address, and reduce anti-Black racism and its consequences in our faculty at interpersonal and individual levels.
Started to engage students.

We had a call out to all students to participate in the faculty's Equity Action Committee and the task force to address anti-Black racism and are going through a process to recruit students to these committees. 
The task force addressing Anti-Black racism met with a group of racialized and Indigenous students who asked us to report on what we are doing. We hope further relationship and collaboration can evolve alongside that group to support the group in our common goals.
Over the next two months, the Anti-Black racism task force is planning to initiate a support network specifically for Black students which will be supported by a faculty member liaison from the task force.

The task force taking action on anti-Black racism is currently developing an action plan. We plan on engaging in activities and organizing events in collaboration with the University of Calgary.
The Equity Action Committee is forming and will be a formal faculty committee. This group will have an important role in recommending actionable anti-racist and anti-colonial changes within the Faculty of Social Work. The task force on anti-Black racism's recommendations will be brought directly to our Equity Action Committee once the EA Committee is formed.
Faculty, staff, and sessionals will be invited to participate in the University of Calgary's Office of Equity, Diversity and Inclusion workshops tailored to the Faculty of Social Work. These may include the following workshops – we will keep you updated once these are scheduled!  

Anti-racism and difficult dialogues
Anti-discrimination response training
Microaggressions in the work, learning and teaching environments
Inclusive teaching and learning in diverse classrooms
Power and privilege
Managing diversity: Implementing diversity and inclusion initiatives

All faculty course outlines for winter term 2021 and beyond will include a statement on the faculty's position on Equity, Diversity and Inclusion.
Our Faculty D2L teaching repository has a continuously updated section on Anti-Black Racism resources.
New UCalgary Resource on Anti-Black Racism
The University of Calgary's Office of Equity, Diversity and Inclusion has created a great new website: Taking Action Against Anti-Black Racism. The new site includes important information including:
Black Albertans You Should Know;
Books by & on Black Canadians; 
films about Black experience;
statistical profiles; and,
How to get involved.
Some Suggestions from David Este, PhD
1. Voisin, D.(2019) America the Beautiful and Violent: Black youth and Neighborhood Trauma in Chicago
Note from Dr. Este: This book is written by Dr. Dexter Voisin, PhD, who is the relatively new dean of theFactor-Inwentash Faculty of Social Work at UofT. He is an internationally known research scholar who spent 20 years at the University of Chicago. In the book Voisin examines the impact of structural violence based on interviews with Black youth in Chicago as well as his work as a clinical social worker for several years.
2. Brown, Austin Channing (2018) I'm Still Here: Black Dignity in a World Made for Whiteness
3. Diverlus, R., Hudson S., & Marcus Ware, S (2020). (Eds) Until We Are Free: Reflections on Black Lives Matter in Canada
4. Cole, D. (2020)(Ed) The Skin We're In: A year of Resistance and Power
5. Austin, D. (2018) (Ed) Moving Against The System: The 1968 Congress of Black Writers and the Making of Global Consciousness
Note from Dr. Este: This book contains contains the original speeches that were made at a gathering of Black intellectuals such as C.L. R. James, James Foreman, Walter Rodney and Stokely Carmichael to name a few. This event is now regarded as one of the most pivotal events of the Civil Rights movement in Canada during the 1960's.
Some Suggestions from Lisa Silver, LLM
R. v. Le, 2019 SCC 34 (CanLII), http://canlii.ca/t/j0nvf
Report of the Independent Street Checks Review by the Honourable Mr. Justice Michael Tulloch: https://www.mcscs.jus.gov.on.ca/english/Policing/StreetChecks/ReportIndependentStreetChecksReview2018.html
A Disparate Impact: Second interim report on the inquiry into racial profiling and racial discrimination of Black persons by the Toronto Police Service by the Ontario Human Rights Commission (OHRC): http://www.ohrc.on.ca/en/disparate-impact-second-interim-report-inquiry-racial-profiling-and-racial-discrimination-black and the OHRC's response to the Toronto Police Services Board regarding that Report: http://www3.ohrc.on.ca/en/ohrc-written-deputation-toronto-police-services-board-re-police-reform-toronto-systemic-racism
Tanovich, David M. "Applying the Racial Profiling Correspondence Test" (2017), 64 C.L.Q. 359.
Amanda Porter – Australia: (2016) Decolonizing Policing: Indigenous Patrols, Counter-Policing and Safety. Theoretical Criminology, 20(4):548–565
Policing Black and Indigenous Lives in Canada: A Digital Teach-In: https://youtu.be/Uo1JC04wHFQ
Kendi, Ibram X. 2019. How to be an antiracist. (book)
Maynard, Robyn. 2017. Policing Black lives: state violence in Canada from slavery to the present. (book)
Silver, Lisa. "Confronting Racism in Supreme Court of Canada Case Law." Ideablawg, September 11, 2020, https://www.ideablawg.ca/blog/2020/9/11/confronting-racism-in-supreme-court-of-canada-case-law
Bryan Stevenson, author of Just Mercy,TED Talk, "We need to talk about an injustice" https://youtu.be/c2tOp7OxyQ8
Short, Dylan. "Indigenous inmates make up 45 per cent of all people in Alberta's federal prisons," Globe and Mail, January 22, 2020, https://edmontonjournal.com/news/crime/indigenous-inmates-make-up-45-per-cent-of-all-people-in-albertas-federal-prisons
Globe & Mail Article referenced by Regine Uwibereyeho King, PhD, during the panel discussion