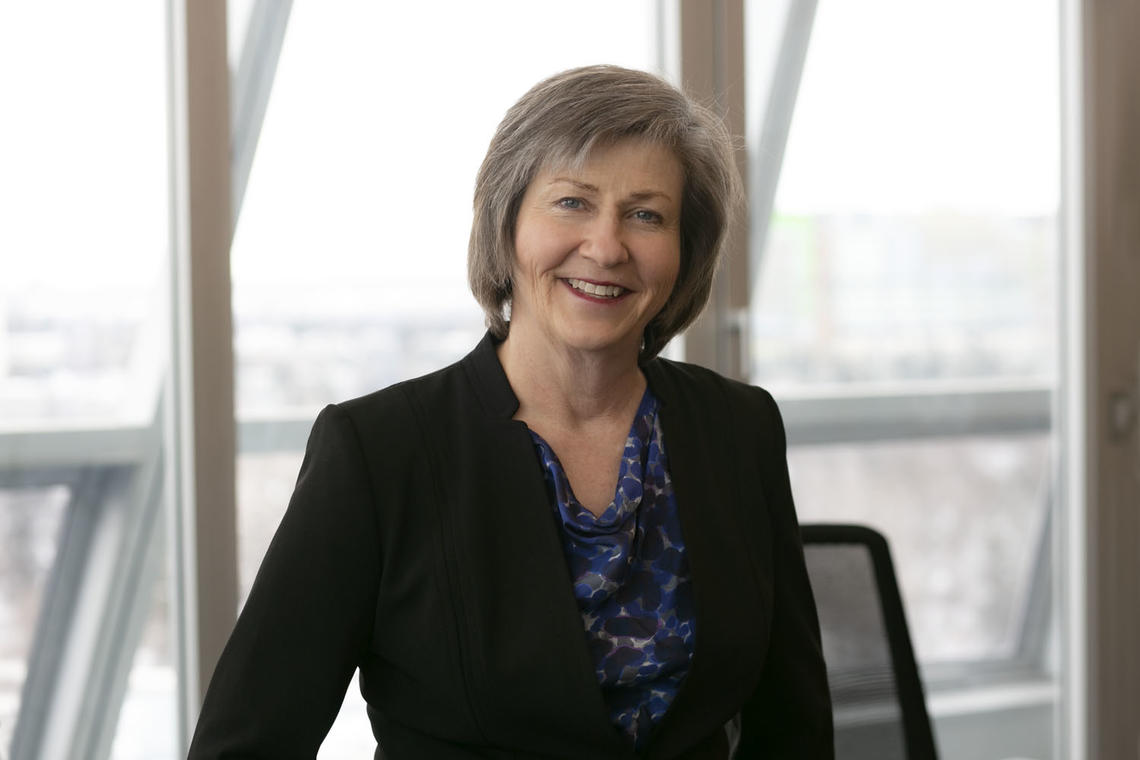 Kloie Picot: One Shot More
Faculty of Social Work Statement on Anti-Asian Racism
The leadership team of the Faculty of Social Work, University of Calgary, on behalf of all of our students, faculty, and staff stand with Asian Canadians and global communities to condemn anti-Asian discrimination and racism and all forms of racial violence. We pledge to continue working for a better and more equitable tomorrow and call on social workers to join us in changing the conditions that allow racism and hate to grow.
We recognize the full humanity of each and every person and strive to ensure that every individual has the opportunity to flourish.
The murder of eight Asian women in Atlanta has brought into stark relief the insidious spread of racism against Asian peoples in North American society that has grown like a Cancer during the COVID-19 epidemic, fueled by political posturing, xenophobia, and fear.
To be clear, racism, including anti-Asian racism, isn't a problem happening somewhere else. Canada has a higher number of anti-Asian racism reports, per capita, than the U.S. This is a Canadian problem. It's an Alberta problem. It's a Calgary problem. It's a community, workplace and even a home problem.
Canada's history has included a head tax through the Chinese Immigration Act (1885) and the cessation of Chinese immigration through the Chinese Exclusion Act (1923) -  clearly troubling legislation aimed directly at Chinese peoples.
To be silent is to be complicit. To do nothing is to signal acceptance of the increase in violence to Asian-Canadian women and seniors who are being verbally harassed, discriminated against, physically attacked, shoved, spit and coughed upon in our grocery stores, transit and other public spaces.
We stand in solidarity and grieve with communities of Asian descent, along with our Indigenous, Black, and other racialized communities. We know that for Asian-Canadians, the ongoing racism and threats of violence have made this pandemic year unimaginably more painful.
As a faculty, we are looking in the mirror and continuing our work to truly live our commitments to becoming an anti-racist organization, examining our personal and systemic biases, pursuing equity and diversity in our faculty, in the university, and in our community. Our researchers continue to investigate racism and white supremacy while demanding and enacting structural changes that create many of the conditions that lead to inequality and discrimination for Asian and other racialized communities.
We call on ALL social workers to actively promote social work allyship to disrupt all forms of anti-Asian racism wherever it occurs and continually work towards creating hope and healing spaces across APID communities, across Canada, and around the globe.
We urge ALL social workers to actively practice social work leadership to stand at the forefront of an era toward accountability and solidarity. Working to create a world where every person can thrive is the essence of social work.
Our colleagues at the Society for Social Work and Research (SSWR) have called this "a defining moment in history" across North America what we hope is - at long last – a movement toward true equity. SSWR point out that "social work must lead the charge in speaking out against hatred, discrimination, and unjust systems".
As we look for meaningful actions we can take as individuals, organizations and even communities, we believe that the Joint Statement on Social Work's Call to Action Against Pandemic Othering and Anti-Racism have a series of actions that present an excellent place to start. Here's their statement, we've modified a few terms for our Canadian context:
Society for Social Work and Research (SSWR) Joint Statement
Social Work's Call to Action Against Pandemic Othering & Anti-Asian Racism
As a profession deeply rooted in social justice goals and the promotion of racial, social, economic, political, and environmental equity, we call the social work community to action:
1. LEARN about the history of anti-Asian racism and oppression and how white supremacy and systemic racism have negatively impacted Asian, Pacific Islander, and Desi* (APID) communities.
2. REFLECT on our own biases and our cultural conditioning toward people of Asian ancestry.
3. REJECT the insidious myth of the "model minority" that fosters invisibility and racial erasure of APIDA experiences and creates a wedge between APIDs and other historically and presently marginalized communities.
4. ACTIVELY CHALLENGE the stereotypical portrayal and exoticization of APIDA individuals and communities, especially APIDA women.
5. PRACTICE inclusive policies in admissions and hiring practices to ensure equity among APIDA individuals across social work institutions.
6. SHINE A LIGHT on the racial erasure of APIDA communities. Racism against APIDA communities warrants urgent attention in research, scholarship, education, policy, and practice. Incorporate APID authors and voices in social work research, scholarship, education, practice, and policies.
7. INTENTIONALLY CONSIDER the heterogeneity of sub-populations by age, gender, sexual orientation, ethnicity, language, national origin, and culture under the Asian umbrella in social work research, education, practice, and policies.
8. ADVOCATE for bystander intervention training across our communities to disrupt anti-Asian racism whenever it is happening.
9. ADVOCATE for targeted research and funding to examine the long-term impacts of discrimination, collective trauma, and anti-Asian racism on the health and well-being outcomes of APIDA communities.
10. ADVOCATE for increased funding for culturally responsive health, mental health, and other human service interventions focused on the needs and capacities of APIDA communities.
11.SUPPORT reporting hate crimes and anti-Asian hate incidents at https://stophateab.ca/
12. ENGAGE with other communities of color to address the specific needs of APID communities and unequivocally AMPLIFY the Black Lives Matter Movement to denounce xenophobia, racial injustice, and violence against all BIPOC communities who have endured the brunt of the pandemic and centuries of racism and violence.
13. BECOME AN ACTIVE PARTICIPANT in the fight against racial "othering" and systemic injustice targeting APIDA communities. Bring attention to these issues at your institutions and with your leadership. This fight is a collective fight and everyone's responsibility. DO NOT leave this fight to your APID communities who are experiencing collective trauma and the emotional toll of this unjust system.
Society for Social Work and Research
Ellen Perrault, PhD, RSW
Dean and Teaching Professor,
Faculty of Social Work,
University of Calgary
*APIDA stands for Asian Pacific Islander Desi American, (we modified this to APID, for our Canadian context) a pan-ethnic classification that intentionally includes South Asians (Desi) as part of the community. There is a great diversity of identities and ethnicities encompassed under the APIDA umbrella, including East Asian, South Asian, Southeast Asian, and Pacific Islander.