Our Clinical Social Work Practice Master of Social Work prepares you to conduct therapeutic assessments and interventions in a range of settings. You'll learn how to assess clients' problems and design constructive solutions, while understanding their life context. With this understanding, you will develop interpersonal skills, which will help you make change and critically reflect upon your work.  
The Clinical Social Work Practice MSW at our Edmonton campus is designed for working professionals. This program features online learning, blended with block week classes each term. Working full-time during the foundation year is not recommended.
This is a flexible program. Course-based degree students complete their program in 36 months (48 months for thesis-based students.)
We only accept students who don't have a BSW in even-numbered years - our next intake is for Spring 2022.
Residency schedule, spring 2022 entry
May 4 - 7, 2022
August 31 - September 3, 2022
January 4 - 7, 2023
* 9 am to 4 pm each day
Choose your specialization topic
We offer a variety of Clinical Social Work Practice specialization topics which change annually. 
Choose a course- or thesis-based MSW
There are different curriculum requirements for each degree route.
Spring 2022 Edmonton clinical specialization topics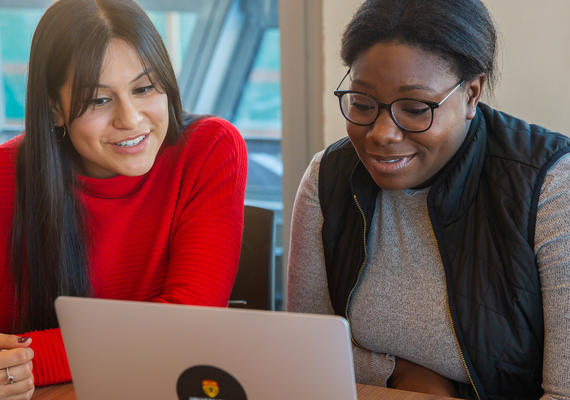 Course- or Thesis-Based MSW?
The course-based MSW program is designed to enhance the practical knowledge of social workers. Courses mirror real-life situations. The goal of this program is to graduate independent professionals to the social work profession.
---
The thesis-based MSW program is designed for students who intend to pursue doctoral studies and/or anticipate a career requiring advanced program evaluation and research skills.
The first year of your MSW
About your foundation year
The foundation year provides you with the crucial concepts, theory and knowledge you'll need to pursue graduate-level, social work education. Have a look at what your first year will look like.
More details
Every student who who has a degree from a discipline other than Social Work has to complete the foundation year (12 months).
You will advance to your specialization courses after you complete the foundation year - no new application is required.
Course requirements:
The foundation year consists of 9 courses (27 units), including 426 hours of field practicum (equivalent to 1 course):
History and Foundation of the Profession
Professional Communication and Interviewing
Practice with Individuals, Families and Groups
Practice with Organizations and Communities
Social Policy and Social Justice
Human Behaviour in the Environment
Models of Practice
Issues in Social Work Research
Foundational Field Practicum
You must complete all foundation courses before you will be allowed to register in your specialization courses (described further below).
The specialization consists of 12 courses (36 units), including 500 hours of field practicum (equivalent to 2 courses):
4 courses of Advanced Social Work Practice (12 units),
4 Specialization courses (topics vary from year to year) (12 units), and
4 courses of Field Education, Integrative Seminar, Research Applications and Exit Requirement (12 units).
The four specialization courses focus on the area you've chosen. Courses build your knowledge sequentially, so you need to follow the curriculum plan. 
Your MSW degree consists of 21 courses (63 units).
Expected completion time is 36 months.
As established by the Faculty of Graduate Studies, the maximum completion time is 6 years for a course-based master's.