Our Clinical Social Work Practice Master of Social Work prepares you to conduct therapeutic assessments and interventions in a range of settings. You'll learn how to assess clients' problems and design constructive solutions, while understanding their life context. With this understanding, you'll develop interpersonal skills, which will help you make change and critically reflect upon your work. 
Spring 2023 Online clinical specialization topic
Spring 2024 Online clinical specialization topic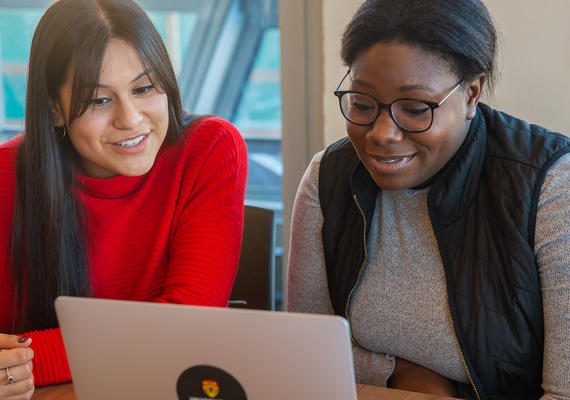 Course- or Thesis-Based MSW?
The course-based MSW program is designed to enhance the practical knowledge of social workers. Courses mirror real-life situations. The goal of this program is to graduate independent professionals to the social work profession.
---
The thesis-based MSW program is designed for students who intend to pursue doctoral studies and/or anticipate a career requiring advanced program evaluation and research skills.
The MSW degree consists of 12 courses (36 units), including 500 hours of field practicum (equivalent to 2 courses):
4 courses of Advanced Social Work Practice (12 units),
4 Specialization courses (topics vary from year to year) (12 units), and
4 courses of Field Education, Integrative Seminar, Research Applications and Exit Requirement (12 units).
The four specialization courses focus on the area you've chosen. Courses build your knowledge sequentially, so you need to follow the curriculum plan. 
Expected completion time is 24 months.
As established by the Faculty of Graduate Studies, the maximum completion time is 6 years for a course-based master's.
Missed or unable to attend our previously scheduled information sessions?
You can watch the recordings here: