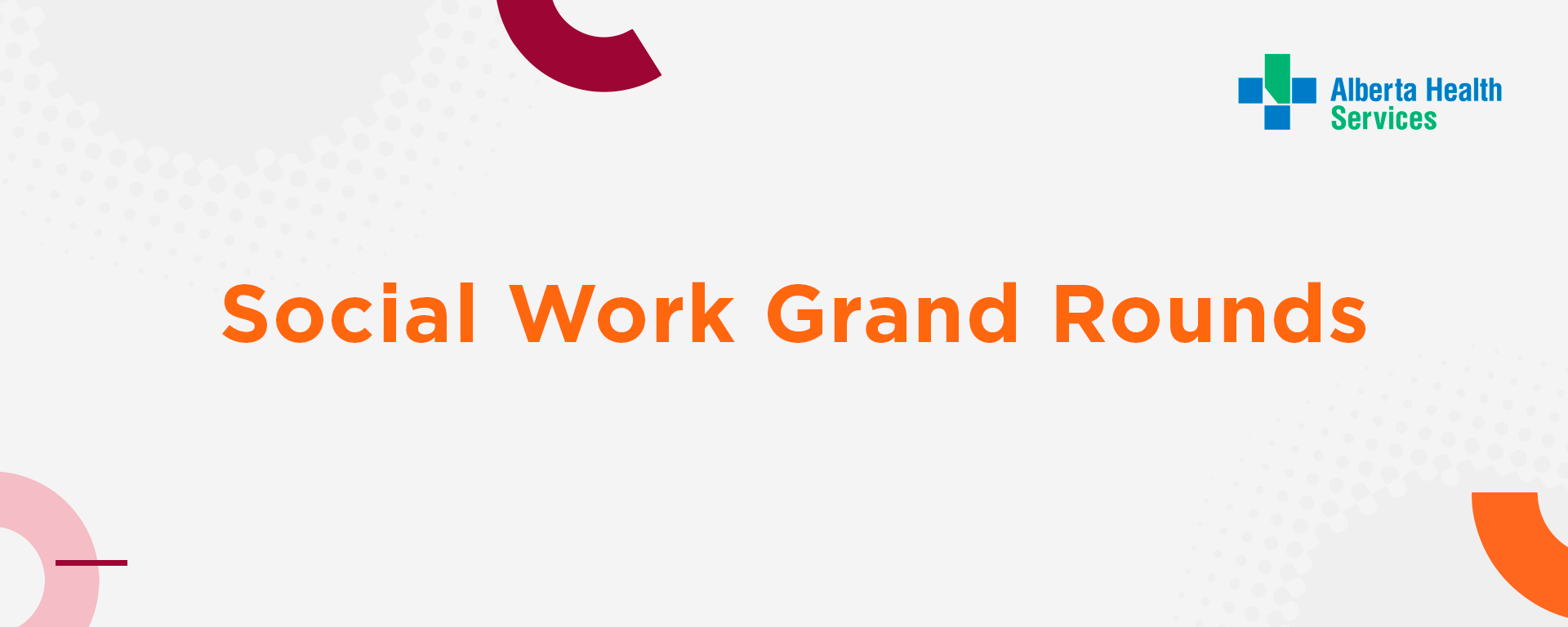 Social Work Grand Rounds
UCalgary Social Work and Alberta Health Services are pleased to present Social Work Grand Rounds. A free, online, professional development webinar series to support social workers and allied health professionals.
Upcoming Events - Register Now
Save the Date
Upcoming Events
Social Work Grand Rounds: Child and Youth Panel
March 23, 10:30 a.m. – noon
Social Work Grand Rounds: community-based services for vulnerable children and youth
Social Work Grand Rounds: Grief and Loss
June 1, 10:30 a.m. – noon (MDT) - Darcy Harris
Nearly all of our Professional Development courses are eligible for ACSW Category A credits. We recently changed how to obtain your proof of completion letter. Instead of a faculty certificate you can now download your own letter of completion directly from UCalgary Continuing Education.
This brief video explains how.  If you have any issues accessing your documents please contact continuing education staff during business hours (Weekdays, 8:30 a.m. - 4:30 p.m., Fridays until 4 p.m.) 
Email conted@ucalgary.ca or phone:  403-220-2866
Sign up for our Professional Development Newsletter
Our monthly newsletter features news, events, announcements and more.
Collection of personal information
Your personal information is collected under the authority of section 33(c) of the Freedom of Information and Protection of Privacy Act. If you have any questions about the collection or use of this information, please contact the Office of Advancement at digital@ucalgary.ca
Fundamentals of Online Service Delivery

Lawerence Murphy 

How the Pandmic has Changed our View of Ethics and What Social Workers Need to Know

Kerry Bowman 

How Calgary Counselling Centre has used Outcome Data to Transform its Depression Program

Robbie Babins-Wagner