2022-23 Update: Anti-Black Racism Task-force
Members of the Anti-Black Racism Taskforce have significantly contributed to the design of three important new undergraduate courses, including an Afro-centric course that will be offered as a fundamental component of our new Bachelor of Social Work program. 
 
The mission of the Task Force, which was created in 2020, is to address racial disparities and eliminate anti-Black racism in the faculty. Its efforts focus on dismantling barriers to social work education access and advocating for structural change within the faculty, province and nationwide. In the past year, the committee has diligently revised course outlines and extended its collection of anti-Black racism teaching resources
Scholarships for Black Students
Objective: Create diverse and inclusive pathways and spaces for equity deserving groups.
Would you like to support these scholarships? Consider making a donation through our development office.
One of the barriers that keeps Black students out of social work education is the lack of financial support. So, to have a scholarship, targeted specifically for Black Canadian students, I think is really going to help encourage, and inspire Black students to choose the University of Calgary Faculty of Social Work.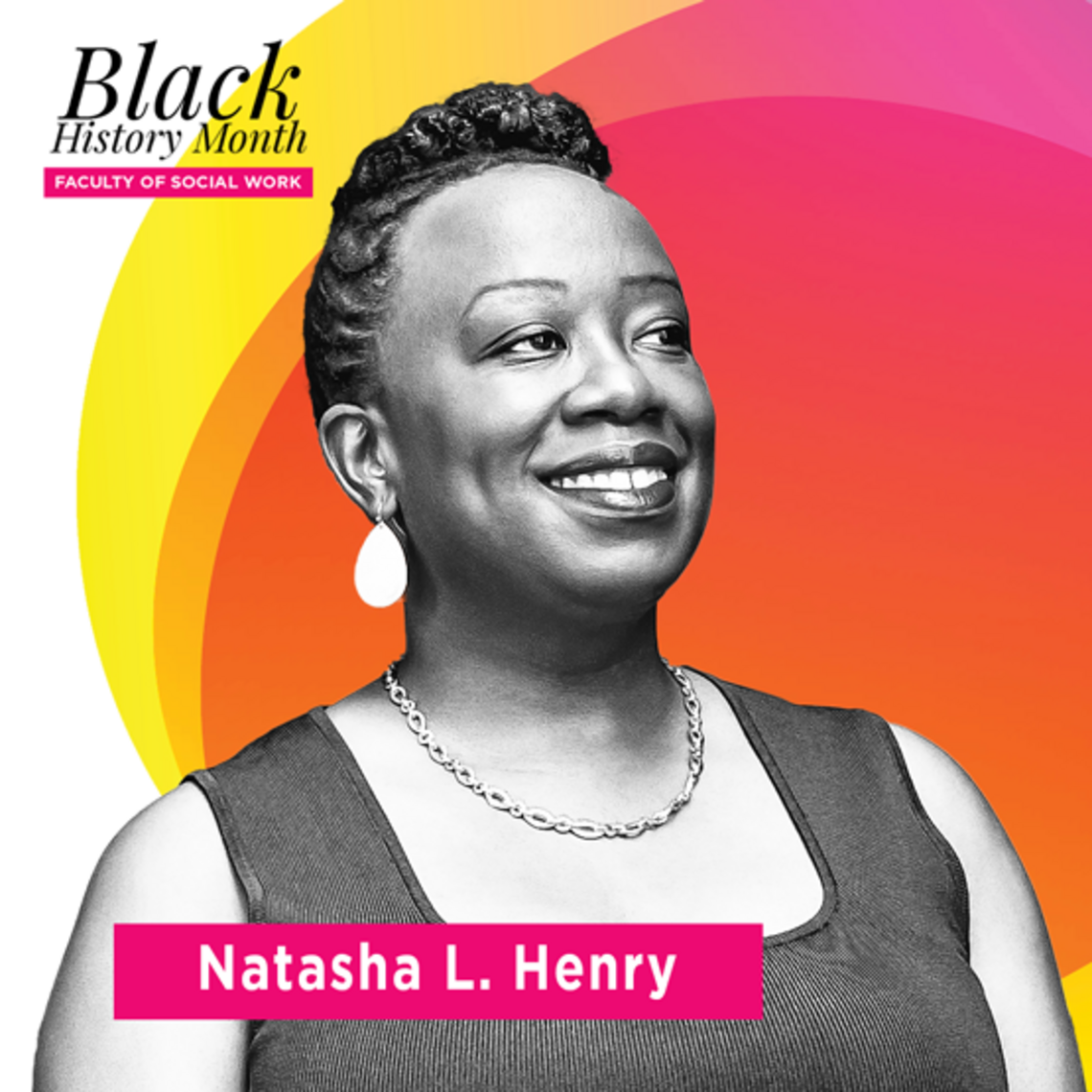 Retrieved from https://magazine.yorku.ca/wp-content/uploads/2020/02/Natasha-Henry.jpg
Celebrating Black Excellence
The Anti-Black Racism Task Force also prioritizes the celebration of Black Excellence and the promotion of anti-racism education to address the structural challenges faced by Black populations. Collaborating with Black students across the UCalgary campus, the Task Force delivers comprehensive programming during Black History Month. This year, more than 30 Black changemakers, many from Alberta, were acknowledged through a striking series of social media posts designed by Ginette Crichlow and created by Victoria Ige. Additionally, the Task Force organized educational panel discussions, including a special session on health and mental health in Black communities.