Find information on the Bachelor of Social Work program locations, student resources, curriculum plans, timetable, and practicum.
Find information on the Faculty of Social Work's graduate programs, locations, student resources, curriculum plans, and timetable.
Find information on the Faculty of Social Work's graduate certificate programs, student resources, program requirements, residency dates and timetable.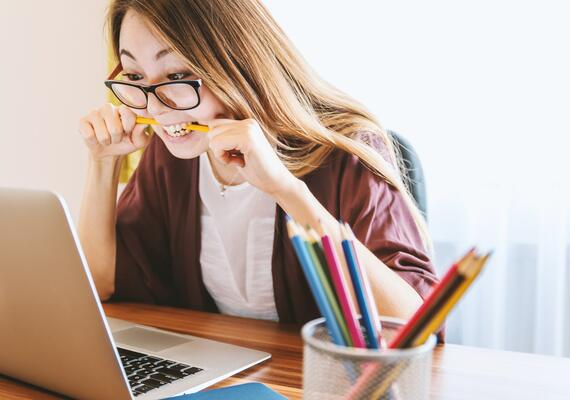 Need IT support?
If you need some extra help as the new online semester starts, UCalgary Information Technologies (IT) is there to help.
They're open Mon. to Fri. 8 a.m. to 5 p.m. and Sat. and Sun 10 a.m. to 2 p.m. Sept. 8 - 15 they'll be open until 7 p.m. weeknights. Email (link below), or call 403.220.5555 (toll free 1.888.342.3802).
A message from the Dean of Social Work on #scholarstrikeCanada, Sept 9 &10
Hello Everyone,
An opportunity to participate in action on anti-Black racism will take place on September 9 &10, the National Scholar's Strike.
As Dean, I support students and academics in participating by joining in the webinars and conversations. (See side bar.)
Patrina Duhaney and I, as co-chairs of the Anti-Black Racism Task force, will bring follow up action and sustained discussion planning to the September 11th Task Force meeting agenda. 
Faculty members can choose to participate meaningfully in these events for conversation and learning. Please contact me directly if you have any questions, or if you require additional supports to support this action.
Ellen Perrault, PhD, RSW
Dean, Faculty of Social Work
Digital Teach-ins for the #scholarstrike
Wednesday, September 9
8:30 – 10 a.m. Abolition or death: Confronting police forces in Canada, Presenter: Desmond Cole
10:30 a.m. – noon Solemn Promises on Stolen Land: Policing and Treaty-Breaking on 1492 Land Back Lane, P

resenters include:

Elder Eileen Antone

12:30 p.m. – 2 p.m.

 

Gender, Colonialism and Anti-Black Police Racist Violence, 

Presenters: El Jones, Erica Lee.

3 – 4 p.m. Artists for the Revolution: Creative Activisms in the Movement for Black Lives, Presenters: Syrus Marcus Ware, Ravyn Wngz.
5 – 6:30 p.m. Migrant Workers in Canada: Unfree Labour on Stolen Land. Presenters: Min Sook Lee, Chris Ramsaroop, Adrian Smith.
Thursday, September 10:
9 – 11 a.m.  Black Tax and the Invisible Labour of Black Women in the Academy, Presenter: Andrea Davis.
Noon – 2 p.m. Co-Conspiring Against Carceral Systems, Presenters: Megan Scribe (Ininiw iskwew) and Eve Tuck (Unangax̂).
1 – 3 p.m Two Crises: A Virus and Labour, Presenter: Rinaldo Walcott.
3 – 5 p.m Race to Incarcerate in the University, Presenters: Idil Abdiliahi, Beverly Bain.