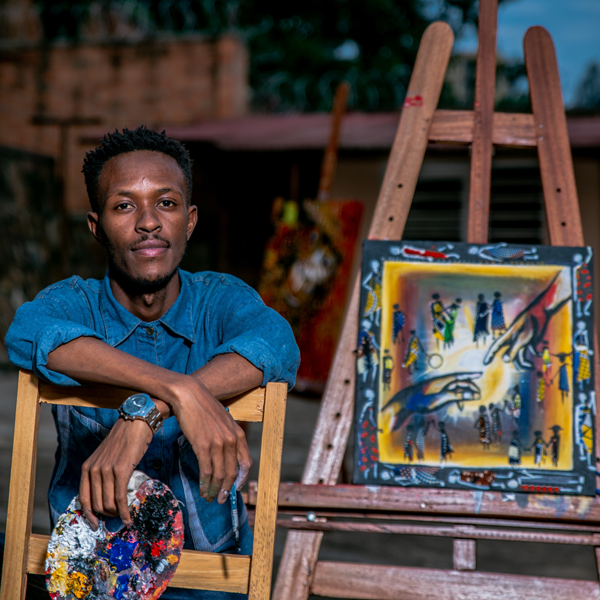 The Anti-Black Racism Task Force is seeking submissions from local Black artists across Alberta. Submissions should depict or represent Black culture, life, beauty, excellence, struggles or resistance, and include paintings, photography, digital artwork, drawings, sculptures, 
and poetry/spoken word. All pieces submitted must be original, created by the artist and not previously submitted elsewhere. Selected pieces will be posted online; three art pieces will be displayed across our three regions (Calgary, Edmonton, and Lethbridge).
Please send submissions to the Anti-Black Racism Task Force Black History Month Committee via Onedrive, by email, or mail.
Emergency digital access to library materials remains in place for January
Due to the uncertainty regarding the impact of the Omicron variant, Libraries and Cultural Resources has reconsidered discontinuing HathiTrust Emergency Temporary Access Service (ETAS) this month. HathiTrust Emergency Temporary Access Service will now remain in place through January 2022 with ongoing monitoring of the situation. HathiTrust ETAS provides access to the digital version of thousands of items held in our physical collections. More than 26,000 titles have been accessed through the ETAS collection by UCalgary community since the summer of 2020.

The physical stacks in all UCalgary libraries will remain inaccessible to ensure compliance with the terms of the ETAS agreement. UCalgary faculty, staff and students can request physical items, which will be available for pickup on the hold shelf in their selected library. To request a physical book through the library, sign in and click on the red "Request" button on the book's record page.
The Office of Experiential Learning at the Taylor Institute is looking for your help
The Office of Experiential Learning at the Taylor Institute is looking for your help in understanding barriers and solutions for inclusive access to experiential learning opportunities across campus, from all student perspectives. Experiential learning activities involve learning-by-doing, they happen on and off campus, in-class and outside of the classroom. Activities can include co-ops, research, capstone projects, case competitions, and more. Your responses will help inform strategies to reduce these barriers, toward a more equitable and inclusive campus.
Participate in a survey for your chance to win one of ten $25 bookstore vouchers! :
The University of Calgary Conjoint Faculties Research Ethics Board has approved this research study (REB20-2047). The Principal Investigator is Dr. Leslie Reid, Vice-Provost Teaching and Learning, Office of the Provost, Phone: (403) 220-7405; Email: lfreid@ucalgary.ca. For more information and questions, please contact Jessica O'Connell, Experiential Learning Manager, Office of Experiential Learning, Taylor Institute, University of Calgary, at jessica.oconnell@ucalgary.ca or Suzanne Chew, Experiential Learning Assistant, at suzanne.chew1@ucalgary.ca
Community Development MSW Perfect Fit for Alumna
Jennie Gurnett wasn't interested in an MSW with a clinical social work focus. When she stumbled on the UCalgary community development MSW she found the tools she needed to work with her inner-city Edm...