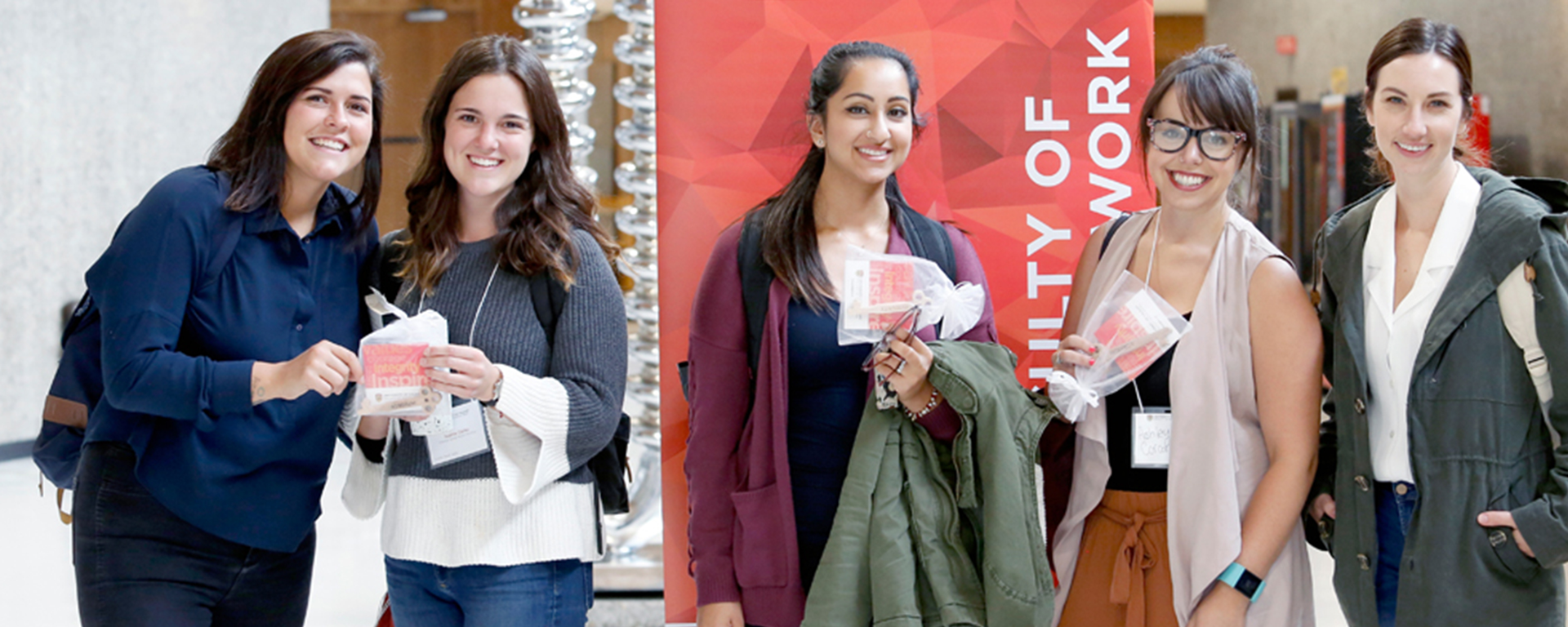 Master of Social Work Programs
Join one of the world's fastest growing professions. Your nationally accredited, flexible social work degree will prepare you to work in an amazing variety of places - from health-care, to community builder - in Canada or around the world. Our profession is focused on social justice. It could be the satisfying career you're looking for.
BSW or other degree?
If you don't have an undergraduate social work degree, your journey begins with a foundation year of social work study.
Thesis- or course-based?
Interested in a PhD or research and program evaluation? Consider a thesis-based MSW. 
Diverse specialization choices
• Clinical Social Work Practice
• International and Community Development
• Leadership in the Human Services [No Spring 2022 admission]
How would you like to learn?
Choose from in-person or a mix of online and in-person learning.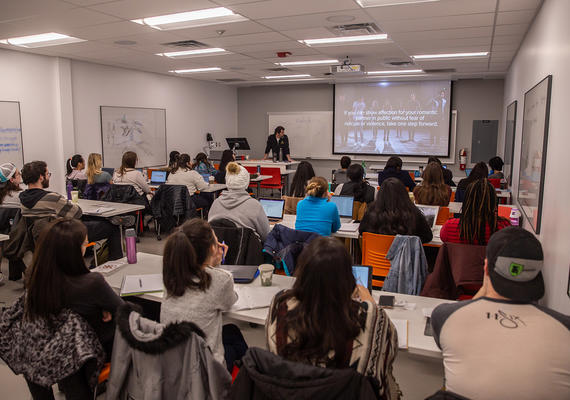 No Bachelor of Social Work?
Students with a non-social work degree begin their Master of Social Work with a year of foundational study at our Calgary or Edmonton campuses.
What Kind of MSW Do You Want?
Mostly online?
All of our specializations are offered mostly online with some scheduled on-campus residencies.
Some in-person classes?
If you want a classroom experience, but can't commit to daily classes - our Edmonton campus, Clinical Social Work Practice specialization blends monthly classroom meetings and block week classes with online teaching.
Every-day classes?
We also offer an in-person, Clinical Social Work Practice specialization with daily classes at our Calgary campus. This is an intense program for people who want an accelerated degree pathway.
Start in May.
We recently re-designed our MSW program to meet the changing needs of the social work profession. Our academic year begins annually in May. Applications open in mid-August 2021 for Spring 2022. There is no fall entry.