Will I get in? Minimum admission requirements
A Bachelor of Social Work (BSW) degree from an accredited/recognized institution with a minimum grade point average of 3.0 on a four-point scale. Your degree must be awarded prior to the start of the program. We cannot accept a letter of completion as a replacement for degree award. Your final transcript noting your degree must be received by June 30.
The equivalent of two years of full-time paid work or a minimum of 3,000 hours of paid and/or volunteer work in the human services field by the application deadline.
 
Offers of admission are valid for the term to which you apply.
Earned your BSW outside of Canada/USA? Get your degree assessed by CASW for equivalency prior to applying. Learn more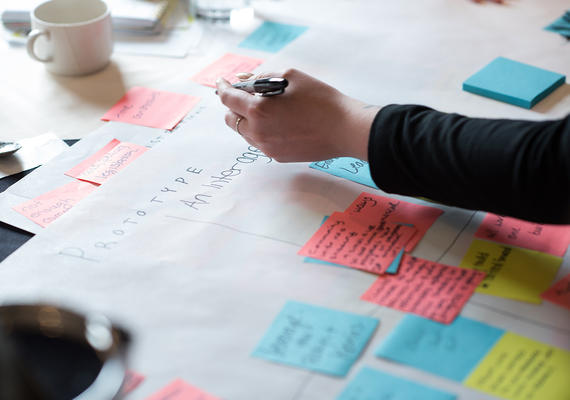 Why choose Graduate Certificates?
Many social workers choose certificates to help them in their practice. Certificates provide in-depth graduate education and formal credentials without having to commit to a full Master of Social Work. 
More about certificates
Focused graduate education in subjects most requested by the social work community.
Formal Credentials
If you want recognized expertise in a particular area – but don't necessarily want to pursue an MSW – then certificates might be a good solution for you.
Balancing Act
Certificates provide flexibility in how you pay for your education as well as when you take courses. Certificates are offered online, over eight months. If this year looks to be very busy with life and work events, then look to take a certificate another year. This approach also allows you more time to pay for your education.
Don't forget the residencies!
Even though certificates are offered online, most require up to two, in-person, residencies at one of our Alberta campus locations. These residencies provide opportunities to build and practice your skills and apply the theory you've learned.
Flexible path to an MSW
Certificates also provide a flexible way to ladder into a Master of Social Work degree. To do this, you'll have to complete two certificates - one in Advanced Social Work Practice and a second in Clinical Social Work Practice, International & Community Development, or Leadership in the Human Services. This means that you'll have to make three applications. You apply for each certificate, then you apply to enter the MSW program. It's important to note that applying to the MSW is competitive and each applicant is evaluated independently. Completing two certificates doesn't guarantee entry. So if an MSW is your primary goal you might want to consider applying directly to the program.
Fall 2024 Graduate Certificate Offerings