Making a World of Difference
Is this the year you start your MSW? Applications close Nov. 2
Why UCalgary Social Work?
Learning options across Alberta
We offer undergraduate and graduate learning opportunities from our campus locations across Alberta, including Calgary, Edmonton and Lethbridge. 
Online and in-person learning
Our distance learning, in-class, and blended programs are offered through a variety of flexible platforms to suit every learning style.
Diverse MSW Specializations
We offer MSW specializations that are unique in Canada:
International and Community Development
Leadership in the Human Services
Clinical Social Work Practice
A reputation for quality & innovation
We are one of Canada's largest social work schools, consistently ranked among the top 15 research social work schools in North America.
Social work prof named 2020 Killam Research Excellence Laureate
Julie Drolet is internationally recognized for her research on natural disasters, immigration and social work field education...
We are committed to ending racism in all its forms. In the spring we created a task force to address anti-Black Racism, which has been meeting since July 2020. Since then we have discussed our main priorities and finalized our terms of reference. In the coming weeks we plan to engage with our student groups and key stakeholders to determine ways they wish to be involved. We also plan to organize several activities and events to address ongoing anti-Black racism.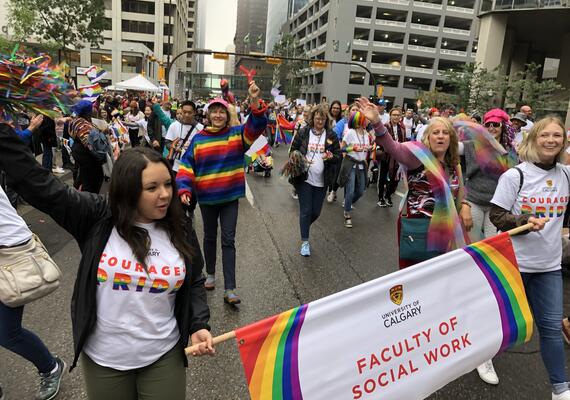 Show Us Your Pride!
We all missed the big Pride Parade this year, but it doesn't mean we can't continue to make a space to celebrate! If you have a favourite image from the parade, or a story or anecdote you'd like to share, please send it to us and we'll include it on our public celebration pages.