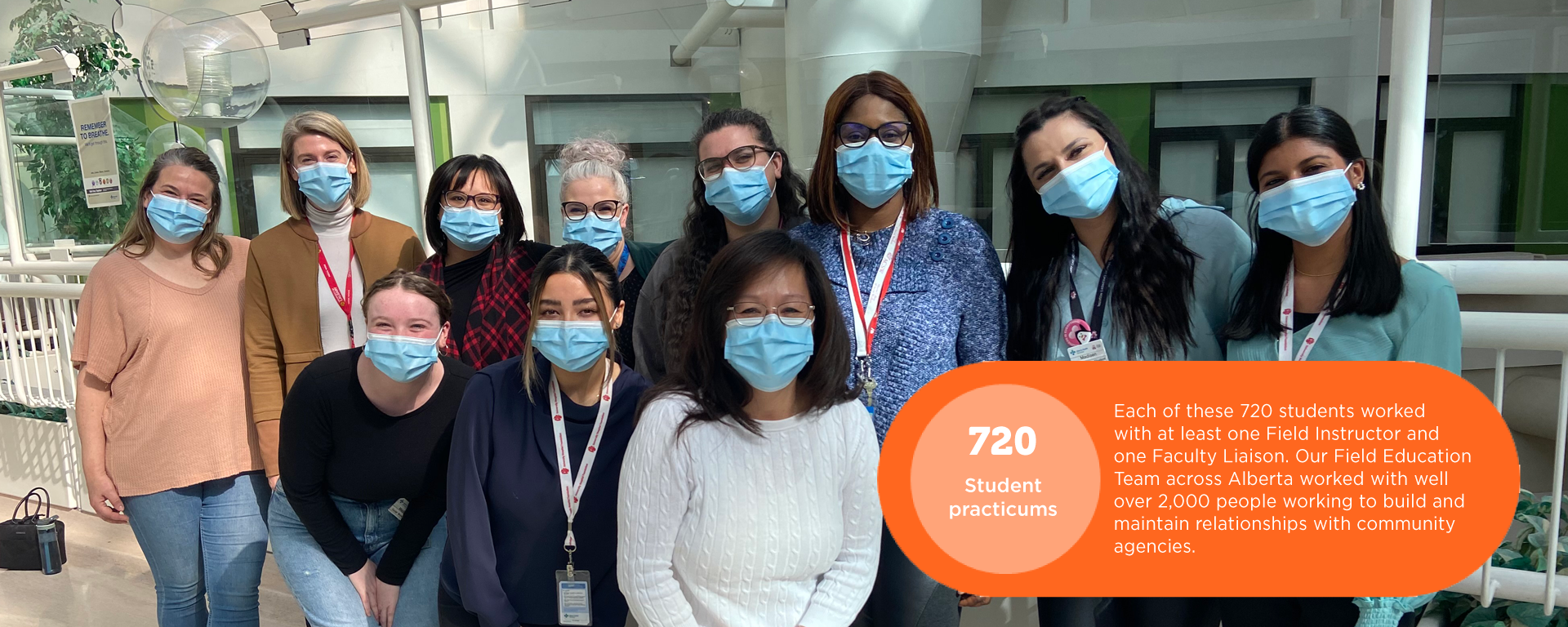 2022-23 Update Field Education
Ahead of Tomorrow: Innovative approaches to solve the field education crisis
Ahead of Tomorrow: Innovative approaches to solve the Field Education Crisis 
Field education is at the heart of social work education, and, as a profession, finding enough quality placements for future social workers has been an increasing challenge for many years, in part fuelled by unprecedented growth in social work education programs across the country. This increase comes as political, economic and cultural headwinds have increased an often-complex workload and reduced capacity for front-line practitioners in many social work settings. 
 
This has often made it difficult for even committed field education partners to supervise students in a traditional one-on-one model of practicum. Our faculty is leading the way in finding innovative solutions to this field crisis. These fresh new approaches are opening new possibilities in field education and reducing the supervisory burden on busy social workers.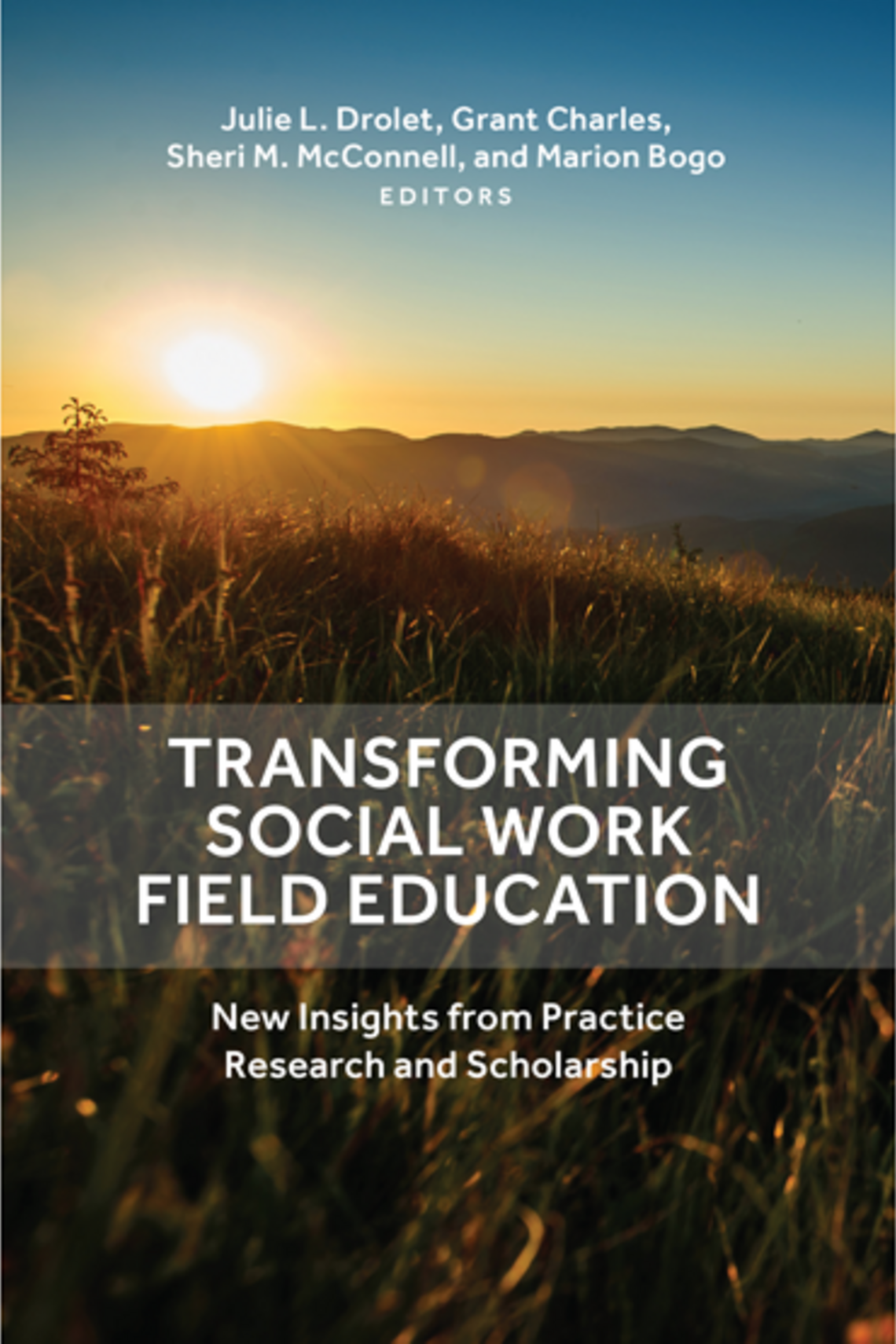 Transforming the Field Education Landscape
Since 2019, Dr. Julie Drolet has led a national and international partnership focused on solutions for the field education crisis. The Transforming the Field Education Landscape (TFEL) project, which received a $2-million Social Sciences and Humanities Research Council of Canada (SSHRC) partnership grant, includes 13 co-investigators, 51 collaborators, and 39 Canadian and international partners that include post-secondary institutions; provincial, national and international social work associations; government departments; and private, public and not-for-profit organizations. 
 
In December 2022, Dr. Drolet released the book Transforming Social Work Field Education, which highlights cutting-edge field education research and scholarship, with each chapter addressing critical issues in social work practice and the implications for field education. 
 
"The book really encourages the adoption of research and scholarship into the practice of social work, especially field education," says Dr. Drolet. "Social workers are expected to use research to inform their practice and to contribute to the production of research, yet many social workers are reluctant to integrate research into their practice and into field education." 
A Collaborative Approach to Creating Health Care Practicum Opportunities
There are over 50,000 social workers in Canada who work within and alongside the health care system. They provide a range of services to support health and mental health, while also addressing the social determinants of health at the community, family, and individual level. In fact, social workers are Canada's largest group of mental health providers.
Meaningful health care field education opportunities are critically important and last year our faculty helped to lead a new partnership with Alberta Health Services (AHS) and MacEwan University that moved students through a rotation of field placements within AHS and reduced the supervisory burden on front-line practitioners, while providing students with a range of experiential learning opportunities.  

Objectives: Enhance experiential learning opportunities within the curriculum and field education; Prepare and build student knowledge, skills, and values to lead practice and change in society; Build reciprocal partnerships with organizations, communities, and other educational institutions.
Milestone: The Self-Directed Practicum
What Matters to You? How self-directed practicums can create a meaningful practicum and help solve the field crisis.
As the world came to a halt during the COVID pandemic, UCalgary Social Work field instructors were faced with the seemingly impossible task of finding meaningful practicum hours for students. One innovative solution created by Angela Judge-Stasiak, MSW and the Faculty's Field Education Team was the Self-Directed Practicum.  In a self-directed practicum students create an individual plan that includes applied practice activities that can be done in a variety of ways including volunteer work, projects, or research. Students also create a program of self-directed learning and are guided by a qualified faculty field instructor.
Self-directed practicums have the same learning objectives and evaluation as a more traditional placement. Students retain the opportunity to give back to their community, learn with peers and their supervisor while diving deeply or broadly into topics of social work practice including Indigenous ways of knowing, community development, end-of-life support, crisis and peer support, recreation and arts-based supports for individuals and families anti-racist practice, and much more.
Objectives:
Enhance experiential learning opportunities within the curriculum and field education,
Prepare and build student knowledge, skills, and values to lead practice and change in society.
The community-engaged practicum
Supporting new students' journey into the profession
Another innovation, created by the UCalgary field team for our Bachelor of Social Work redesign, is the community-engaged practicum, which will be introduced in 2024. This practicum is designed for university transfer students with limited knowledge of the profession, including the vast range of social work career options. The community-based practicum is a holistic, introductory exploration of social work practice, community service and social justice initiatives. 
  
Through engaging weekly seminars, students learn and begin to apply the knowledge and skills required for social work practice and start to develop their professional social work identity. Learning outcomes include professional identity and practice, research, human rights, anti-racism and social action, social work values and ethics, policy analysis and development, and organizational and societal systems change. Students also explore the many roles and career options for social workers, our commitment to human rights, social action, anti-racism and the structural conditions that perpetuate the harm of social injustices in their communities.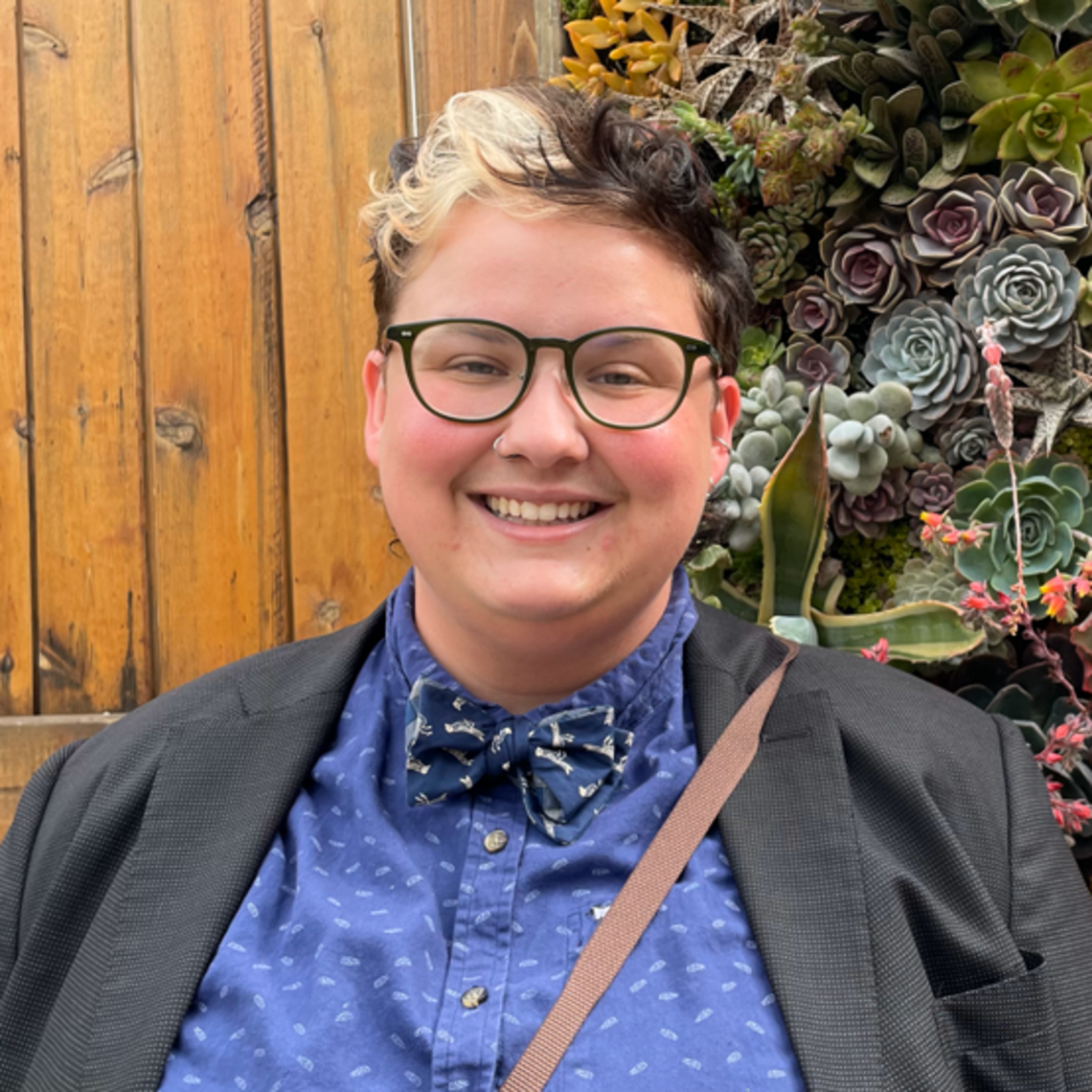 I'm a white settler, transgender person and was part of Calgary's Clinical Social Work Practice MSW specializing in mental health and addictions. I completed my practicum at the Addiction Centre through Alberta Health Services, based out of Foothills Hospital in Calgary. 
 
During my time at the Addiction Centre, I was afforded the opportunity to work with folx* with a concurrent disorder. I was able to offer individual therapy to clients and was able to advance my group skills by co-facilitating the Centre's mindfulness group. 
 
In addition to my therapeutic clinical work with clients, I was also able to present to the staff on working with transgender clients in a clinical setting. When I began reflecting on my learning goals and areas of passion for my practicum, I came with a clear picture of things I wanted to focus on, while also maintaining a heart willing to see the different possibilities the practicum had to offer. I was afforded the wonderful opportunity to work with my supervisor, Jennifer Wushke, as well as the whole team at the Centre. They encouraged me to pursue working on my passion of supporting transgender and gender-diverse clients who are struggling with substance use and their mental health, while also supporting me to see who I was becoming as a clinician. 
 
My practicum afforded me the ability to develop and maintain a level of confidence in myself as a clinician that I struggled with in the past. Now, I am walking away from this program with a keen ability to know that, while I am a lifelong learner, I also have the capacity and skills to support my clients in my new work. Overall, my practicum exceeded the biggest hopes I had for this experience. 
 
I want to take a moment to thank the Addiction Centre deeply, and in particular Jenn for continuing to offer your knowledge and wisdom to the next generation of social workers. 
 
Sawyer Johnson (they/them) BSW'18, MSW'23, RSW 
Living in Blackfoot-Treaty 7 territory (Calgary) 
 
*A way of writing "folks" (= people) that emphasizes the fact that you intend the word to include all groups of people including those with non-binary gender identities.