2022-23 Update: New Faces Bring New Research Strengths to the Faculty
In 2023 our faculty welcomed several new faculty members who bring unique research and teaching strengths that will support the faculty's strategic priorities.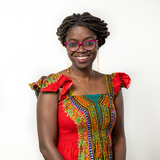 Ajwang' Warria
Dr. Ajwang' Warria came to our faculty from the University of the Witwatersrand in Johannesburg (South Africa). Her research includes interests in anti-trafficking, statelessness, transnational children on the move and street-connected children. As a child and migration rights-based development advocate, Dr. Warria continues to support the development and review of migration and child-protection interventions in Africa and here in Canada.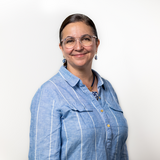 Monica Sesma-Vazquez
Dr. Monica Sesma-Vazquez, who recently joined the faculty as a professor, was already a familiar face to students and faculty as an alum (MSW'18), instructor, the leader of the Couple and Family Therapy Certificate, and through her work with the Calgary Family Therapy Centre. Dr. Sesma-Vazquez brings a wealth of practice experience, and a robust research program currently focused on mental health and well-being, children and families, immigrants, refugees and newcomers' issues, and gender-based violence.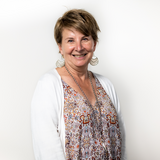 Caroline Tait
In January 2023, the faculty welcomed Dr. Caroline Tait, nominated as a Tier 1 Canada Research Chair in Indigenous Health Equity and Inclusion. Dr. Tait brought her impactful, community-based research that critically examines historical and present-day discrimination and oppression. Her research addresses the structural racism that contributes and perpetuates inequities experienced by First Nations, Métis and Inuit peoples across the human service sector (health, social welfare, justice and education). Dr. Tait, who holds a joint appointment with the Cumming School of Medicine, is a medical anthropologist, critical Indigenous health studies scholar and a member of the Métis Nation–Saskatchewan. 
Patricia Johnston
Dr. Patricia Johnston brings nearly two decades of work and personal experience as a social worker in the Canadian Arctic. As a social worker supporting and advocating for Inuit women, she has worked in health centres in more than 10 communities throughout Nunavut and the Northwest Territories. This experience means her research is informed by an intimate understanding of the social, economic and health inequities experienced by Inuit communities. Her perinatal research supports Inuit health and well-being, self-determination and Inuit governance.