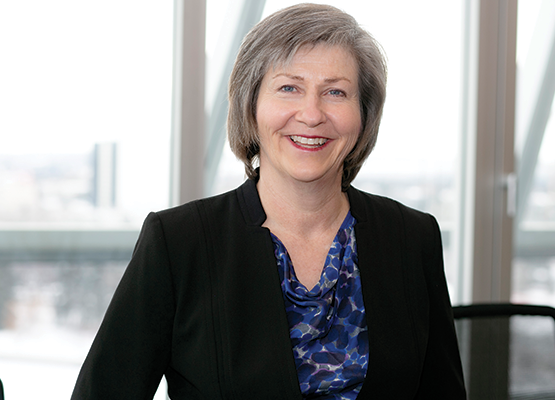 Kloie Picot: One Shot More
A Place to Gather
Faculty of Social Work Strategic Plan 2022 - 2027
In 2021, during the global pandemic, our faculty took on the hopeful task of collaboratively creating a bold new strategic plan. Amid incredible uncertainty and prevailing gloom, we took strength in creating a collective vision that drew on the input and inspiration of students, faculty, staff, field education partners, Elders, members of the professional social work community and many other stakeholders from across Alberta.
Our journey began with a shared vision quest exercise, led by Keesis Sagay Egette Kwe – Dr. Jennifer Leason and Elder William (Billy) Iskotoohka Wadsworth. Following songs to the north, south, east, and west we collectively reflected on our strengths, weaknesses and the challenges and opportunities facing our faculty.
Dr. Leason then painted a series of beautiful images that captured the collective vision, including a striking painting of lodge poles stacked against an Alberta blue sky. As she explains it, the poles represent our individual strengths: we balance one another, and together we create a place for community to gather.
Our plan is built around three main lodgepoles: community, teaching and learning, and research. These strategic theme areas are supported by priorities that lie at the heart of our mission to become a local and global partner in transformative social work knowledge, education, research, and practice.
So, on behalf of the Faculty of Social Work, I would like to welcome you to our community space – our strategic plan. We hope you will find yourself in this living document and join us on the journey.

Dr. Ellen Perrault, PhD, RSW
Dean, Faculty of Social Work
University of Calgary
"A space of connection, diversity and inclusion"
As individuals, we come into this space with our own thoughts, ideas, beliefs, ways of doing and being. If a single pole were to be mounted, it would fall to the ground. But we lean on one another. It's the intersections and connections of these poles, that creates this beautiful space of connection, diversity and inclusion.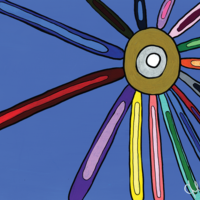 Strategic Theme Areas: Lodgepoles of the Plan
We will empower and prepare students for the future through equitable, accessible, responsive, inclusive, and transformative learning experiences.
We will support change with communities through authentic connection, collaboration, and advocacy to facilitate social change and sustainable development at local, national, and international levels.
We will foster transformative research, diverse knowledge exchange, knowledge mobilization, and innovation for all our relations.