Priority: Student Experience, Learning and Success
A Focus on Teaching and Learning
Prepare and build student knowledge, skills, and values to lead practice and change in society
Provide a leading-edge curriculum that addresses the intersectionality of racism, colonization, social injustice, sustainability, well-being, and social change
Support the mental health and well-being of students
Promote student-centered and life-long learning• Enhance experiential learning opportunities within the curriculum and field education.
Over the last 56 years, our faculty has established a reputation for innovation and quality in social work education. We are immensely proud of the generations of impactful and talented social workers and academics we have educated and helped to train.
We are also proud of our legacy as innovators. Our strategic plan builds on this tradition, informed by the needs of our students and the social work community.As we prepared to reimagine our iconic Bachelor of Social Work program, we engaged in an unprecedented outreach campaign with alumni, current students, stakeholders, and the social work community. The valuable feedback we received is reflected in this plan and informed our new BSW curriculum.
There is an emphasis on  addressing  the  intersectionality  of racism, colonization, social injustice, sustainability,  well-being,  and social change. We also heard about  the  importance  of experiential   learning –    building    the skills  needed  for practice,   along with foundational learning. The global pandemic has also brought change in many ways.
The move online has accelerated the growing demand from our students for  flexible,  online  education  that  allows  them  to  work  and  serve their communities while pursuing their degree. The pandemic has also highlighted  the  importance  of  providing  timely  support  for  student's mental health, which is also a priority in this plan.
Our role as Alberta's province-wide school of social work brings a responsibility to support the profession with lifelong learning and professional development. This is reflected in this strategic plan and our ongoing commitment to support professional development. For example, over the past academic year thousands of social workers benefitted from 17 free and paid webinars and courses.
With our partners, including Alberta Health Services, we look to build on this in the coming year.COVID has underlined the importance of social workers in the post-pandemic world, and the demand for skilled professionals continues to grow. Our plan is focused on educating and training future generations of social workers ready to take on the challenges of tomorrow.
From birth, to life, to death. From leaves, to flowers, to seeds. Beauty not only rests with roses. Beauty begins in the weeds. Forgotten. Passed by. Underestimated among the perfect, colonized green lawns… A nuisance, sprayed to death with Killex, Monsanto and Round up. Resistant. Resilient. The wind blows the seeds. Spreads the ashes. Life will go on. She will spread her beauty.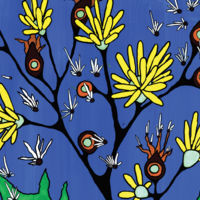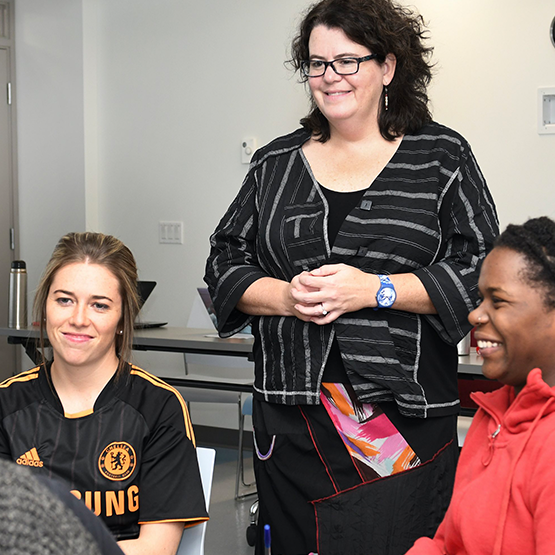 Dale MacMillan
Meeting Tomorrow's Field Education Challenges
Like many in the social work profession, Dr. Julie Drolet, PhD felt that social work education in Canada was nearing a crisis point.
It was becoming increasingly difficult to provide graduates with the necessary field and research qualifications. Unprecedented growth in social work education created an unprecedented demand for practicum placements that met CASWE Standards for Accreditation.
This pressure added to the ongoing crisis of field instructor recruitment and retention.With a five-year funding commitment from the Social Sciences and Humanities Research Council, Drolet launched the Transforming the Field Education Landscape research project to find new ways to think about field education and research. T
o tackle this universal issue, she has assembled a team of 13 co-investigators, 51 collaborators, and 39 partners from Canadian and foreign post-secondary institutions; provincial, national, and International social work associations; government departments; and private, public, and not-for-profit organizations.