Understanding Masculinity and Gender Justice in Nepal
Date: Friday, Jan. 21, 2022
Time: 8:00 - 10:00 a.m.MST
The fourth event in our community learning series on how men around the world are engaging in gender justice work; An international series hosted by the Faculty of Social Work (led by Dr. Liza Lorenzetii and Dr. Aamir Jamal).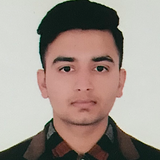 Aabhash Gautam
My name is Aabhash Gautam. Currently, I am pursuing Masters of Art in Sociology at Central Department of Tribhuvan University. My key areas of interest include social transformation, social disorder, psychological revolution, radical change. I have also been working as a volunteer in Jana Kalyan Sewa Sangh from past 6 years. While working in this association, I got chance to involve in Blood Donation Program, Public Awareness Program and different Sanitation Program including Washing Hand with Soap and Water. Apart from this I have worked as Operation Assistant in Mountain Tiger Nepal Pvt. Ltd. I am working as an offshore case manager at The Nirvana Education and Migration Services. Beside this I also have interest in the field of music especially singing.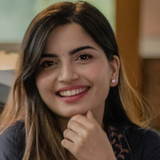 Aashiyana Adhikari
Aashiyana Adhikari is founder of Women Policy Nepal, a platform in Nepal that aims to provide political literacy to women through digital mediums by creating innovative videos and holding dialogues with various stakeholders in order to educate and engage women about their legal and political rights in the country. She is currently pursuing her graduate degree in Gender and Development Studies at Asian Institute of Technology, Thailand, and her graduate research deals with the continuum of digital violence as an extension to offline violence among young women in Nepal. She is currently also working as a research associate at Center for South Asian Studies (CSAS). Her research interest lies in gender and inclusivity with a specific focus on the current shift of inequalities in digital mediums.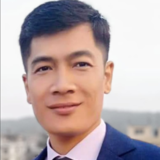 Amrit Bikram Rai
Rai completed MPH in 2012 from Rajiv Gandhi University of Health Science of India. He has served as a Program Manager for National Program of HIV, TB and Hepatitis C at NAP+N. He has 15 years of experience and extreme knowledge on HIV. He is the key person to ensure the free health insurance scheme of Government for PLHIV in Nepal and intiator of "Empowering Women Living with HIV (WLHIV) Project" to reduce the violence on WLHIVs through economic empowerment in 2016. He has also worked experience as a Program Manager for COVID-19 Relief Project.
He regularly participates in different international and national conferences. Now he is working as a Consultant at National and international NGOs, Research Agencies, and Academic Institutions. Recently, he has published research paper"Community led testing among people who inject drugs: A community centered model to find new cases of HIV and Hepatitis C in Nepal"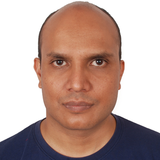 Dr Bidur Dhungel
My higher education was focused on Biology and Environment Science. I completed my Master and PhD from the University of the Ryukyus, Okinawa, Japan under the MEXT Scholarship and a Post-doc from the University of Turku, Finland under the Erasmus Mundus Scholarship. Currently, I am working as an Executive Director supporting PhD students in their research and co-editor of the interdisciplinary journal (Journal of Advanced Academic Research, JAAR) which is published every six months. I am an expert at Policy Research Institute, life member at Nepal PhD Association and Japan University Alumni Association Nepal (JUAAN), Kathmandu, Nepal. I am recipient of Presidential Award by Nepal Government, Zoological Science Award and Fuji Award by Zoological Society of Japan.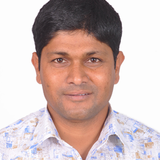 Dr Narendra Sing Thagunna
Name: Narendra Sing Thagunna, Ph.D
Mr. Thagunna awarded Ph.D. in Cross Cultural Psychology in 2010 from Kumaun University, India. He involved in emergency mental health Psychosocial Support in refugee setting. He designed and facilitated more than fifteen modular trainings. Now, he is lecturer of Psychology in Tribhuwan University, Nepal and working as a consultant.
He published some articles in journals of national and international repute, also chaired scientific sessions and invitee speaker in international conferences. He is actively dedicated in Psychology and Mental Health sector of Nepal and contributing suicide prevention for 15 years. He is founder of Psychdesk Foundation, The School of Psychology Nepal and founder vice president of Association of Psychologist in Nepal, Founder executive member of Asia Pacific School Psychology Association.
He regularly publishes articles on issues of mental health, suicide prevention and psychology in national dailies, and his interviews are broadcasted and telecasted in national Televisions and Radios time and again.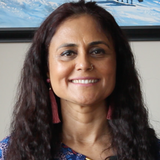 Dr Rita Dhungel
Dr. Rita Dhungel with Nepali birth is currently teaching at the School of Social Work at the University of Valley, Abbotsford, British Columbia.  Using a participatory action research as an advocacy and a transformative research approach, Dr. Dhungel as PI and Co-PI has been significantly involved in community-based research at promoting community and social change, through engaging with a wide range of communities, including immigrants and refugees, trafficking survivors and People Living with HIV, both in local and international contexts. By inviting research participants as peer researchers to a participatory action research, Dr. Dhungel has demonstrated her aspirations for social justice research, through engaging in photovoice and street dramas as empowerment and liberatory research tools.  Dr. Dhungel strongly believes that we as a group can promote personal and social transformation through "engaged pedagogy" in teaching, research and services.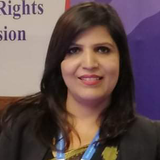 Manju Khatiwada
I am Manju Khatiwada, undersecretary of National Human Rights Commission of Nepal. I have been working for this organization for last 18 years. The major activity of NHRC given by the Constitution of Nepal is to protect and promote the human rights.   Most of the time I was engaged in monitoring and investigating the human rights violation cases. I worked as an in charge of the different province offices of NHRC. Currently, I am leading the international treaty monitoring division of NHRC. Likewise, I am working as the focal person for monitoring the current pandemic from human rights perspective.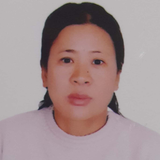 Maya Tamang
I am Maya Tamang from Sindhupalchowk, Kavre, and currently living at Sinamangal, Kathmandu. I have been working at Shakti Samuha since 2003. Now, I am working with human trafficking survivors as a re-integration officer at Shakti Samuha. I am a president at Shanti Foundation and also a facilitator at Harambee Arts (which means healing through arts). My carrier goal is to assume a role which allows me to take a leading role in advocating women and children rights. My interest includes empowerment of women and children who are at risk of human-trafficking on various pretexts at local, regional and global levels. I have received an appreciation letter from Government of Nepal – Ministry of Women, Children and Senior Citizens on the occasion of 15th National day against human trafficking.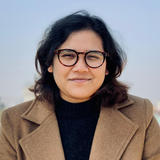 Namrata Gautam
My name is Namrata Gautam, I have completed my Master Degree in Business Studies from Global College of Management affiliated to Tribhuvan University, Nepal. Currently, I am working as an operation manager and researcher at Southwestern Centre for Research and PhD Studies. I am also working as a Lecturer in different colleges of Nepal. My key area of interests include business studies, entrepreneurship, management and leadership, strategic management, communication, corporate social responsibility. Apart from this I have also worked in a waste management project in Nepal in collaboration with graduate students of Aoyama Gakuin University, Japan. I have also worked with Rotaract Nepal along with UNICEF and Nepal Government for promoting Safe Hand washing projects in Nepal.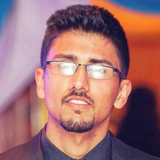 Saroj Khanal
Hello! I am Saroj Khanal from Kathmandu. I am studying Master's in Sociology. My area of interests and practices include gender equality, women empowerment, gender based violence's, feminism, spirituality, self-consciousness, time management, animal rights, human rights. I am really excited and motivated to work in national and international projects related to gender, happy to be a part of it and hoping to learn about sensitive approaches in practice. I have an experience of banking especially in credit sector. I have written articles addressing gender issues and it has been published in E-papers earlier. I have good command in English, Nepali and Hindi as a medium of communication. I have achieved training of cooking, first aid and CPR techniques, AML and KYC training in banking area.